PSMU Hosts A Grand Diwali Celebration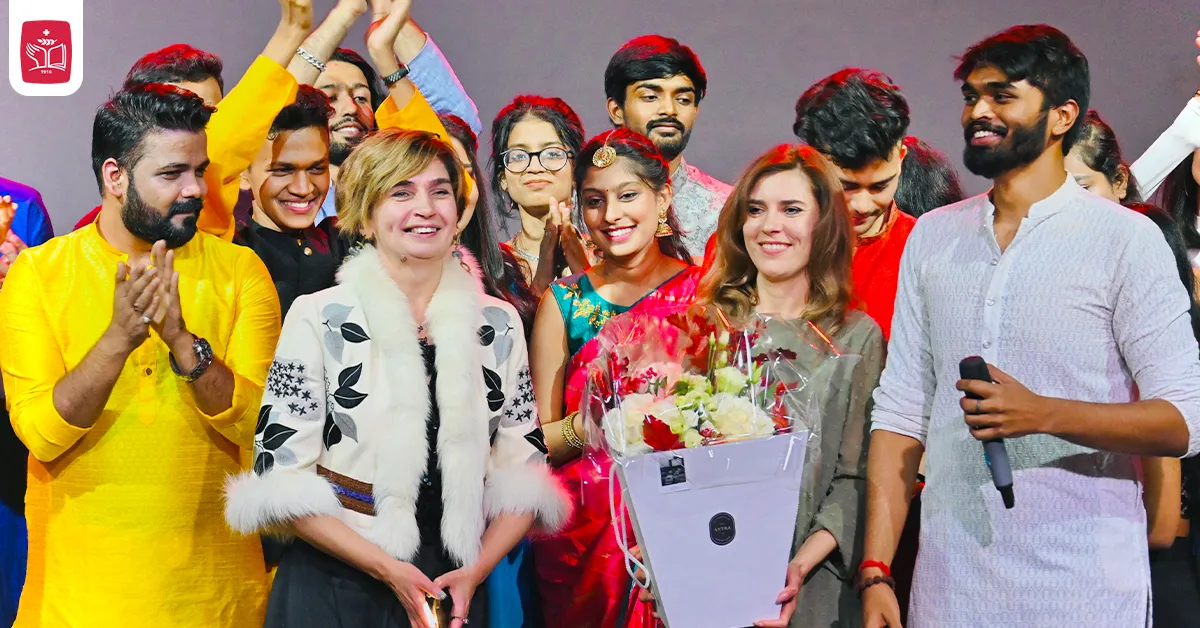 Perm State Medical University recently hosted a grand celebration in its campus on the auspicious occasion of Diwali. The celebration was organised on 24th October 2022 and was broadcasted live on all its social media platforms.
Diwali is one of the most popular festivals in the Indian subcontinent. The day is of immense religious significance as Lord Ganesha, the god of wisdom and Goddess Laxmi, goddess of wealth and prosperity, are worshipped. Following the customs of the festival, the venue at the Perm State Medical University was decorated with blinding lights, colourful flowers and bright Diyas.
The celebration at the university was organised with the aid of Rus Education and was also glittered with the enchanted presence of the Pro-Rector of PSMU, Ms Anna Mikhaylovna Bocharova and Vice Dean, Dr Vikas Saxena along with the staff of the Dean Office. The guest took hold of the stage and conveyed their wise words to the students on the occasion. The celebration started off the traditional pooja and was soon followed by the devotional and peppy performances from the students. The students performed the enthusiastic dance pieces and chores to express their happiness and contribute towards the glory of the festival.
As all the participants of the evening sought the blessings of Lord Ganesha and Goddess Laxmi for a happy, successful and prosperous life and prayed for their guidance in the difficult times.