Convocation ceremony for the class of 2023 to be held at PSMU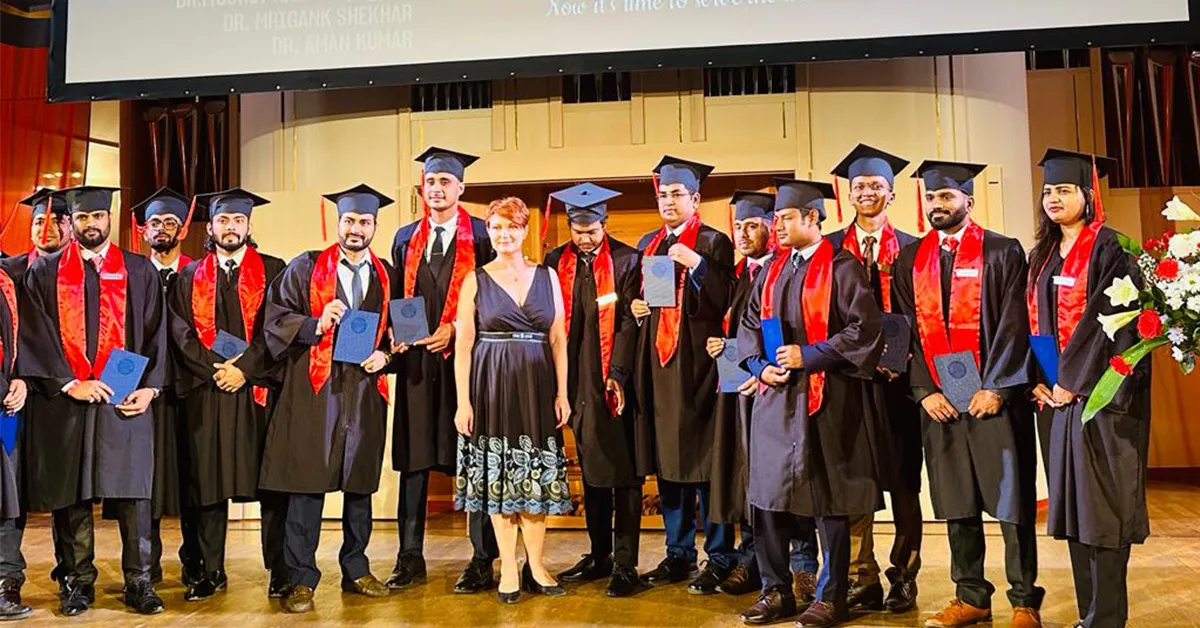 On 8th July 2023 Perm state medical university (PSMU) held the convocation ceremony for the class of 2023. It was the most prestigious ceremony for the students and an important day that will be forever etched in the memory of those who graduated out as doctors. It was an honorary event organized where the students were awarded with their degrees on successful completion of their medical graduations.
Distinguished individuals including Prof. S.K. Washim, Chairman of Rus Education, and Prof. Blagonravova Anna Sergeevna, the esteemed Rector of Perm State Medical University, Prof. Bocharova Anna Mikhailovna, the Pro-Rector of PSMU and Dr. Vikas Saxena, Dy. Dean of Perm State Medical University, graced the occasion alongside other esteemed faculty members and the senior members of Rus Education extend their heartfelt congratulations and best wishes to each student. The event resonated with gratitude as the graduates proudly held their degrees, symbolizing their status as accomplished Medical Graduates from this prestigious institution.
Perm State Medical University awarded 500 medical graduates with their degree as accomplished doctors ready to embark on their medical career ahead. It is an immense pride honoring the exceptional achievement of every student who has successfully graduated from Perm State Medical University.
Convocation day celebrates the achievements of students. As it is known that becoming a doctor is no easy task. The long journey involves struggles, hard work and a lot of dedication. Convocation day at PSMU witnessed the students in their graduation attire along the line of long carried tradition of academia of wearing a cloak and hats ready to receive their hard earned medical degree.
Special guests and dignitaries were invited on stage and impart their precious words for the students who graduated as doctors from PSMU. The event at PSMU was a grandiose one that students will remember forever as the day in their lifetime where they have successfully achieved their long-cherished dream of being a doctor.
The graduation ceremony was enriched by the presence of parents, students, faculty, the university, members of Rus Education, and all those who have provided unwavering support throughout the students' six-year journey at the university, this was an incredibly proud and joyous moment.
Heartfelt congratulations to the Class of 2023 for turning their dreams into reality!