Batch of Indian Students Takes Off To Join Perm State Medical University For Academic Year 2022-23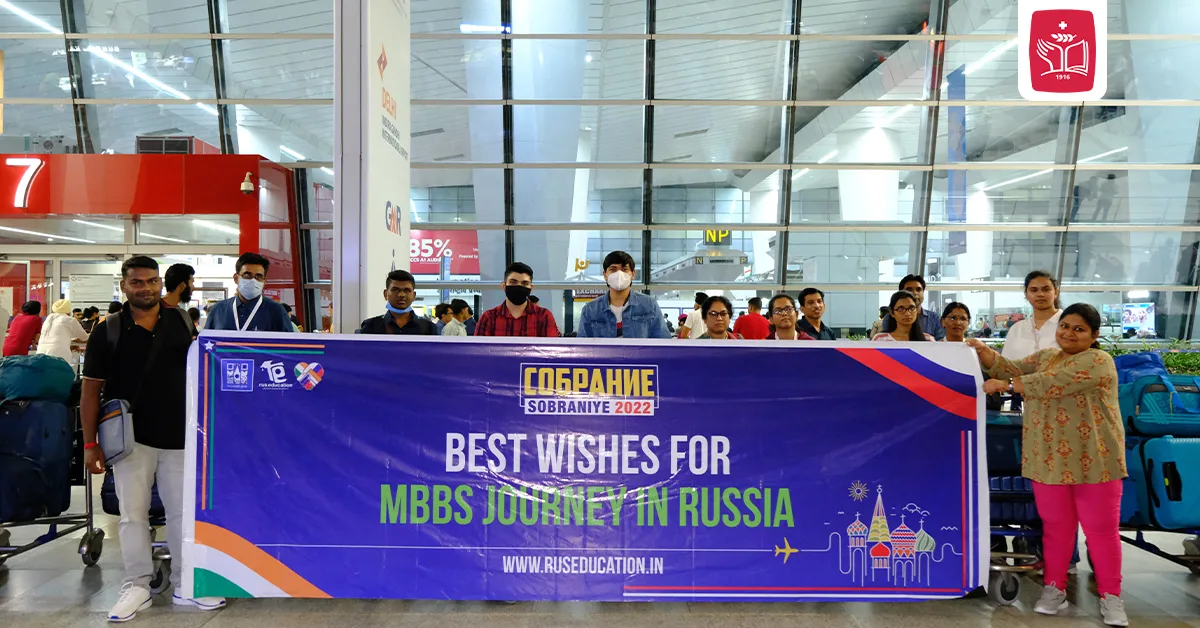 Joining the Perm State Medical University, Russia, hundreds of Indian students took off to pursue their dream of becoming a successful doctor after attending the pre-departure ceremony, Sobraniye 2022, on 28th September 2022.
This batch of students would join the university for the academic year 2022-23. The students and their parents reported to the head office of Rus Education earlier in the day to complete their documentation and receive all the necessary instructions regarding their travel and stay in Russia.
The students and parents were then escorted to the Indira Gandhi International Airport, Delhi, where they bid their farewell to each other.
Perm State Medical University is one of the oldest and highly reputed names in the region. The university has also been a popular choice among the Indian students over several decades now. At present, the university has over 1400 Indian medical students enrolled through various years of the course.