Perm State Medical University Participates In MBBS Admission Expo 2022 At Anantapur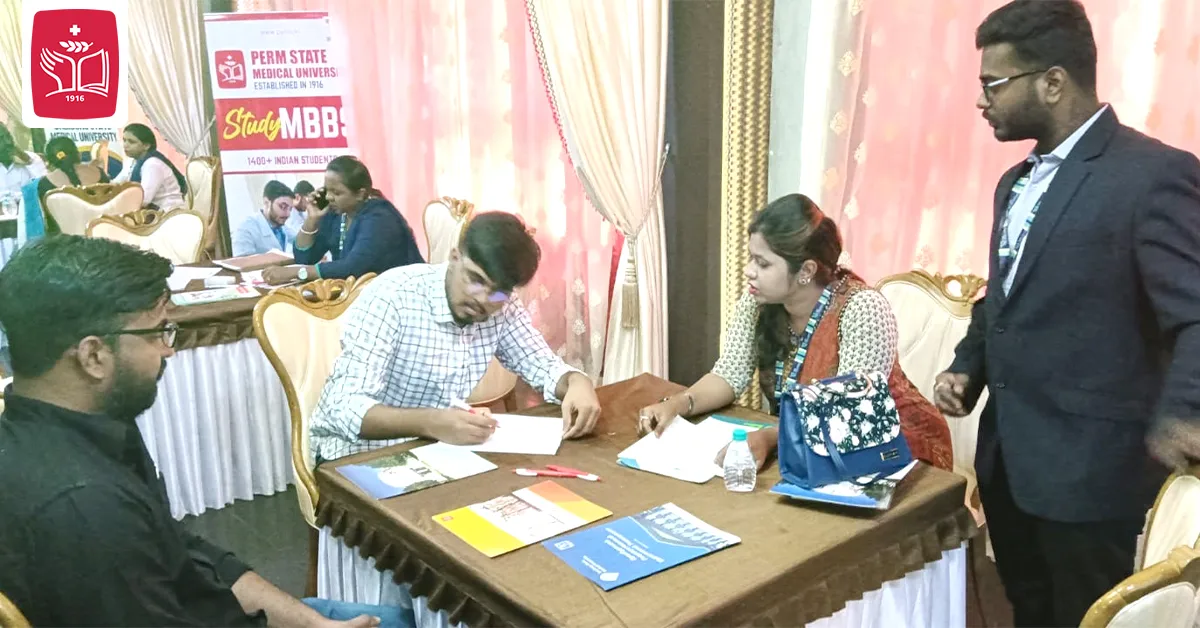 One of the leading medical universities in Russia, Perm State Medical University (PSMU), recently took part in the MBBS Admission Expo 2022 at Anantapur on Saturday, July 30, 2022. The university's accomplishment in successfully registering Indian medical aspirants for MBBS in Russia brought the occasion to a triumphant conclusion.
Many Indian students interested in pursuing MBBS in Russia engaged with university representatives throughout the event. Indian students were given personalized guidance on MBBS admission in Russia by the university staff, who also made them aware of the potential associated with earning an MBBS degree from PSMU.
Visit https://mbbsadmissionexpo.in to learn more about current and upcoming events.