Perm Krai Authorities Considers Reopening Flights To India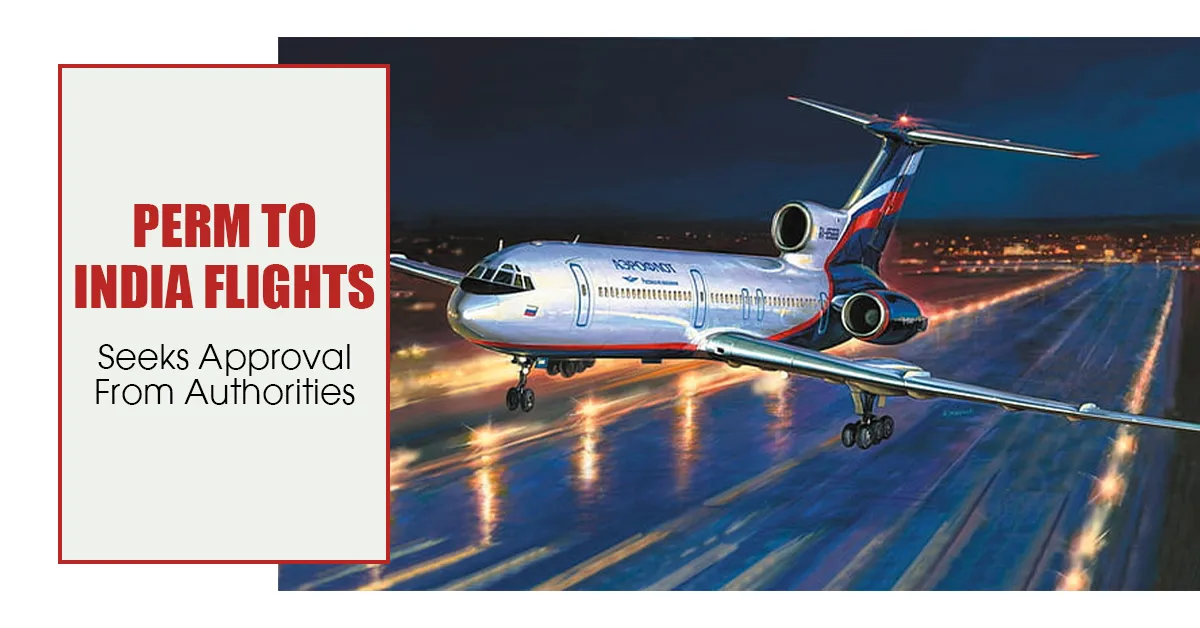 The authorities of the Russian Perm region (Perm Krai) are considering opening direct flights from Perm with India. India is a popular destination among the tourists who love to travel there during autumn and winter. The Perm authorities believe that opening direct flights to India from Perm will prove to be beneficial for both countries on cooperation grounds.
This idea was propagated by the Minister of Transport of the Perm Krai Andrei Alyakrinsky while signing the four-party framework agreement with the regional authorities of Bolshoi Savino Airport and the Russian airlines, Nordwind Airlines and Ikar.
Post the discussions, Anton Mattis, Nordwind Airlines Commercial Director, expressed his approval of the idea of launching flights from Perm to India. He stated, "Any overseas routes would be very interesting. We initially specialized in flights to other countries, and the share of foreign traffic has historically been large. India, indeed, is a very interesting country. As soon as the circumstances develop, we will work out the possibility of flying. After all, it's not only in the conditions of cooperation offered by regional authorities, now in general in the aviation and tourism industry there are certain questions."
During a vis-a-vis conversation with Yulia Serovikova, the general director of the regional office of the tour operator Pegas Touristik, regarding reopening the air route from Perm to India, he said, "Of course, this direction has a future. There are a lot of tourists who love India, but due to the pandemic, this destination has not been on sale for a long time. So far, it is simply impossible to predict any prices. But there will definitely be interest in flights to India!"
After the covid-19 pandemic hit the world in 2020, the flights from Perm to India eventually stopped to control the spread of the disease. And since then, the Russian government did not resume direct flights from Perm to India. As the current situation is much more stable now, and things are getting back to normal, the Perm Krai authorities are considering reopening the flights to India and other destinations soon.