Perm State Medical University Conducted Convocation Ceremony For Batch 2016-22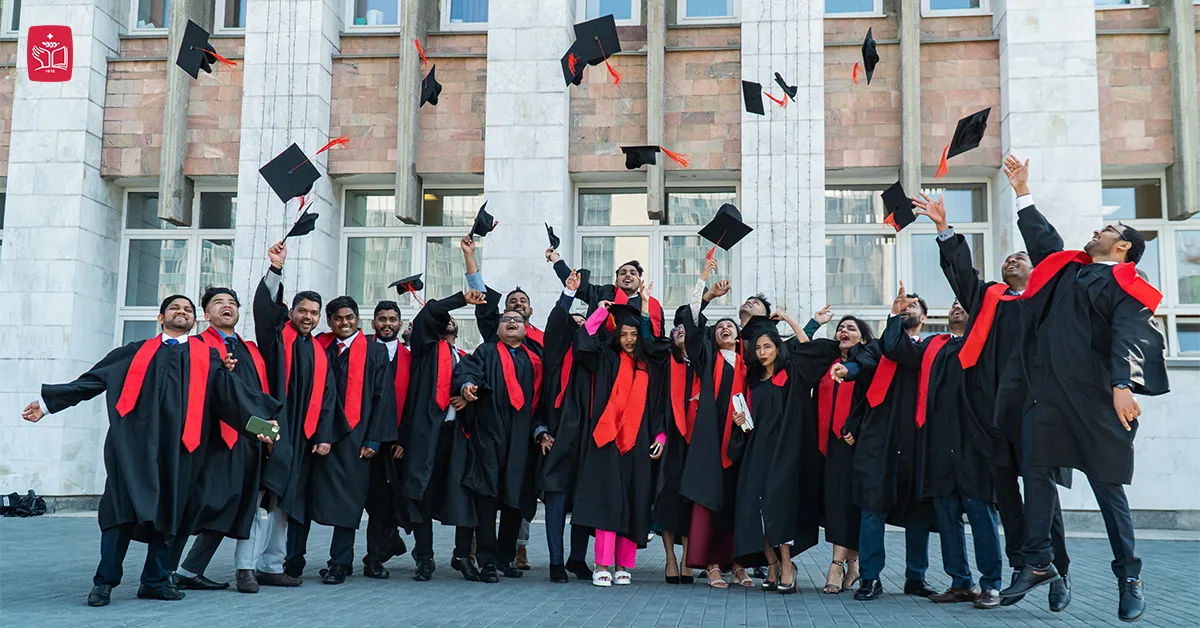 On 8th July 2022, Perm State Medical University, organized the convocation ceremony for the graduating students of the academic session 2016-2022. The special day belonged to students who had given their sweat and blood and worked day and night dedicatedly to achieve their ambition of becoming a doctor. While they stood on the stage wearing their graduation hats and cloaks, it was a moment of great pride for their families and faculties.
During the event, the university's dignitaries awarded degrees to 159 Indian medical graduates, out of which three were awarded with Red Diplomas - Lekha Khubalkar, Deepika Muthukrishnan, and Ankit Pandey.
Dr. Dinesh Singla, Director of Rus Education, also joined the event as an honorable guest of the ceremony, cheered the medical graduates with his words of appreciation, and wished them good luck in their future endeavors. He also encouraged them to be grateful to everyone who has been a monument of support in their careers.
The event also witnessed the delightful presence of eminent personalities from Perm State Medical University - Minaeva Natalia Vitalievna, Rector at PSMU as Chief Guest, and Ivanov Dmitri Rostislavovich, Head of Department of International Relations of the Administration of the Government of Perm Krai. Students from the university gave zestful performances during the ceremony. The event was a lifetime experience for the medical graduates as they achieved their long-cherished dream of being successful doctors.