Perm State Medical University Joins The 23rd Russian Education Fair 2022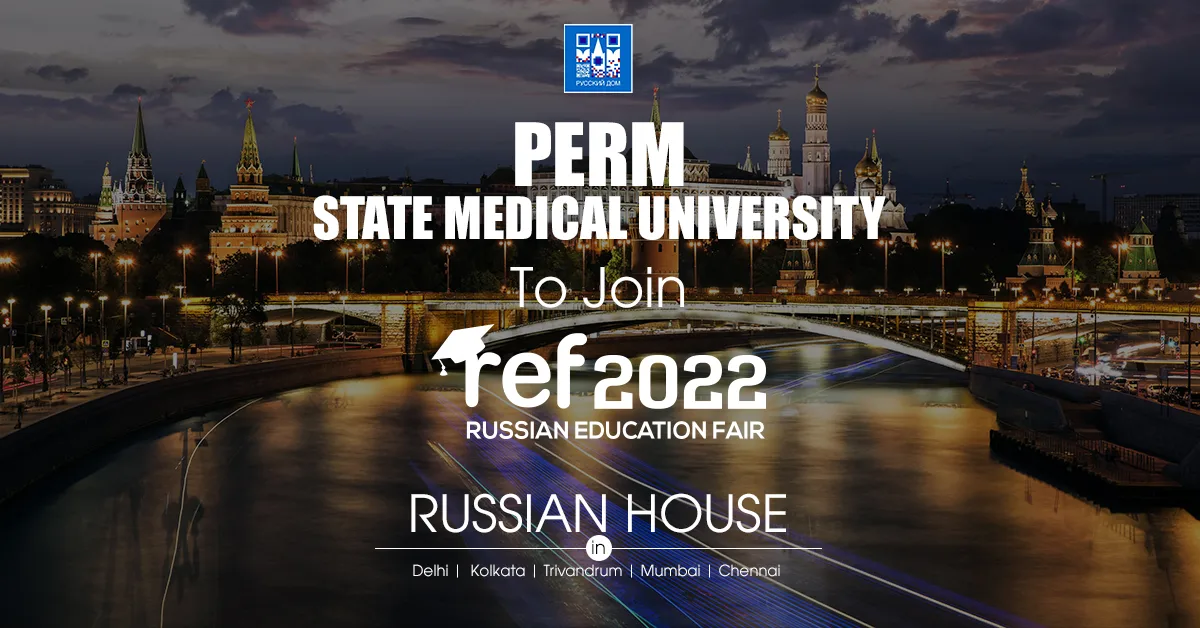 Finding our way towards the aspiring students of India, Perm State Medical University is coming as a participant of the 23rd Russian Education Fair 2022 along with several top universities in Russia.
After the last two years, due to the pandemic restrictions, the Russian Education Fair was conducted virtually, this would be the first time the fair is being conducted in all its traditional glory. The Russian Education Fair 2022 is conducted by joint initiatives of Rus Education, India's most trusted partner for the students seeking MBBS in Russia, and Russian House of Delhi, Trivandrum, Chennai, Mumbai and Kolkata (Cultural Department of the Embassy of the Russian Federation in India). Several top universities of Russia from the field of medicine and others are joining the event to provide the students with a single-stop solution for all your troubles.
With participation in this fair, the Indian student would be able to meet and interact directly with the delegates from Perm State Medical University and get answers to all their doubts and queries. The students and parents can get complete and comprehensive information about the university and admission procedure. Apart from that, the students can also find themselves getting additional benefits with their on-spot admissions facilities, such as quick visa and travel arrangements, amazing discounts and scholarships, etc.
The event schedule across the various cities of India are as follows:
23rd Russian Education Fair 2022

Schedule

S.No

Date

Venue

1.

23rd -24th July 2022

Russian House, Chennai

2.

26th July 2022

Russian House, Trivandrum

3.

28th July 2022

Russian House, Mumbai

4.

29th July 2022

Russian House, Kolkata

5.

31st July 2022

Russian House, Delhi
To participate and know more about the event, the students can register for free at www.russianeducationfair.com or dial in the student helpline number, 1800-833-3338. All the students and parents are welcome to attend the fair in their suited location.
We hope to meet you all at the venue and help you in fulfilling your dream of becoming a doctor.