Perm State Medical University Participated At 23rd Russian Education Fair 2022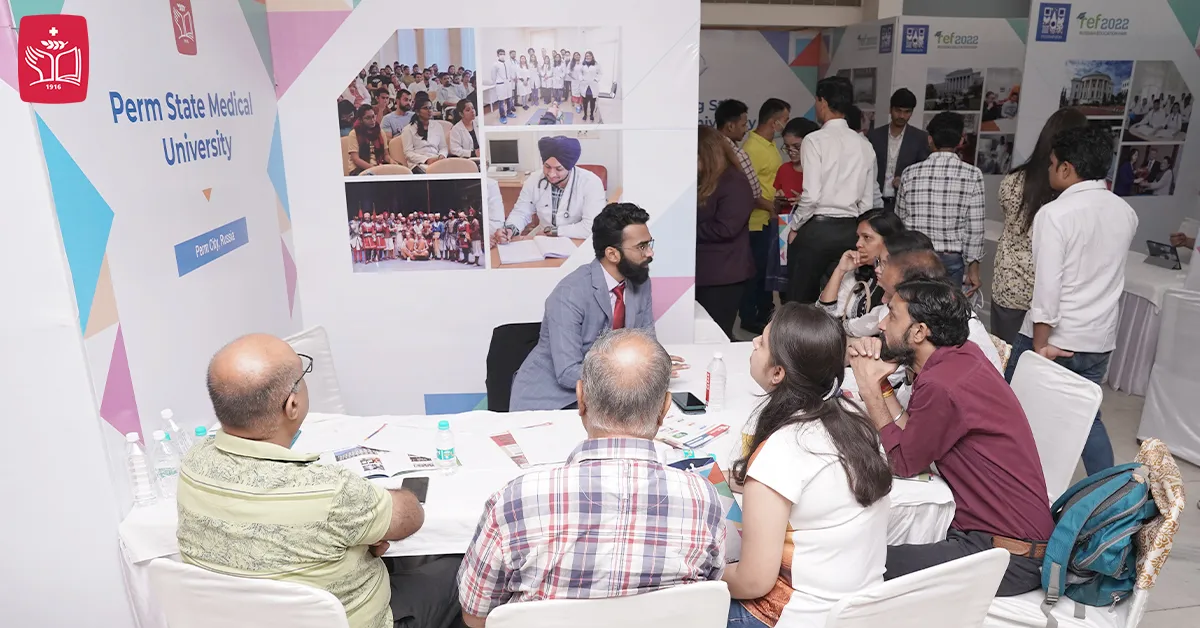 Adjoining on the journey to provide the Indian students exploring the opportunities to study MBBS in Russia, Perm State Medical University took part in the 23rd Russian Education Fair 2022. The fair was organised by the joint ventures of Rus Education and Russian House in Trivandrum, Mumbai, Kolkata and Delhi. The event was held in the concluding week of July: Trivandrum on 26th July 2022, Mumbai on 28th July 2022, Kolkata on 29th July 2022 and Delhi on 31st July 2022.
Joining as the representative of the university at the REF 2022 was Dr Vikas Saxena, Vice Dean of the University. The Russian Education Fair 2022 also witnessed the gathering of several eminent personalities throughout its week-long journey. The event began with receiving the warm greetings of H.E Denis Alipov, the Ambassador of the Russian Federation to India to the organizers and all the participants. The guest list included Mr Ratheesh C. Nair, Honorary Consul of the Russian Federation and Director of the Russian House in Thiruvananthapuram; Mr Aleksei V. Surovtsev, Consul General of the Russian Federation to Mumbai, Mr Alexy Idamkin, Consul General of the Russian Federation in Kolkata, Mr Ktitorov Mikhail, Counselor, Head of Department of Culture & Education, Embassy of Russian Federation in India; Mr Oleg Osipov, Director of Russian House in New Delhi, and so on at their respective cities.
Through the event, hundreds of the students participated to know more about their opportunities of studying medicine in Russia. These students were guided by the team of Perm State Medical University towards fulfilling their dream of becoming successful doctors.
We are happy to help all the aspiring students in identifying, guiding and assisting them with their medical studies. Overall the event proved to be a great success for not only the aspiring students but also for the university.