Perm State Medical University Participated At The 2nd Edition of Russian Education Fair 2023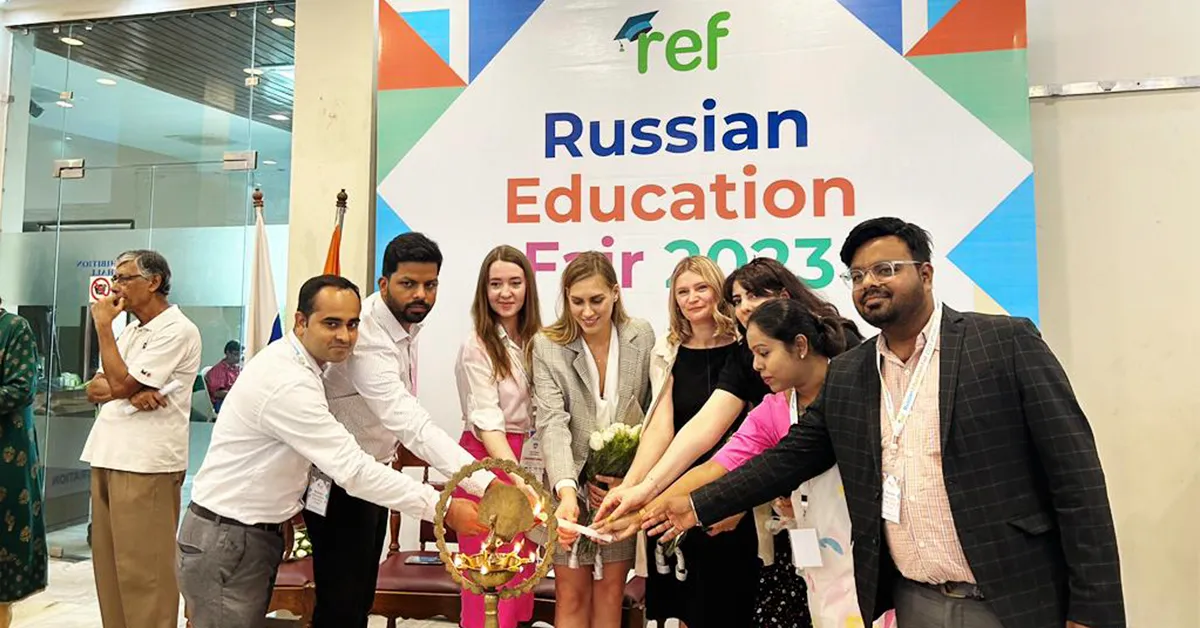 Perm State Medical University made a strong comeback at the 2nd edition of the 24th Russian Education Fair 2023, following a successful participation in the first edition in May. The fair took place from July 15th to July 23rd, 2023, covering multiple cities in India, including Patna, Kolkata, Delhi, Ahmedabad, Pune, Mumbai, and Lucknow.
Among the Top Russian Univerities participated at the Russian Education Fair 2023, Perm State Medical University sieze this opportunity to partook at the fair to promote educational prospects for Indian students in Russia.
The fair commenced with an inauguration by Mr. Oleg Osipov, the Honorable Director of the Russian House in New Delhi on July 15th, 2023 at the Russian House in New Delhi. He was accompanied by many other notable personalities including Air Marshal Dr. Pawan Kapoor, Vice Chairman of Rus Education, Dr. Ashok Patel, Indian Representative at Orenburg State Medical University, Dr. Vikas Saxena, Dy. Dean of International Students at Perm State Medical University and other members of Rus Education.
This educational event became a vital platform for Indian students aspiring to pursue medical education in Russia. Perm State Medical University representatives, including the Dy. Dean of International Students and Rus Education members, provided first-hand and authentic guidance at the fair. They offered valuable insights into the university, admission procedures, curriculum, facilities, and fees, addressing all doubts and concerns of the attendees..
The fair garnered significant interest from both students and parents, particularly regarding joining Perm State Medical University for MBBS in Russia. The university's team enthusiastically interacted with medical aspirants, providing insights into the university and the MBBS program in Russia. On-spot admissions and scholarship opportunities were offered to meritorious students, ensuring they receive the necessary support to pursue their medical dreams.
The resounding success of the 2nd Russian Education Fair 2023 was undeniable, and it filled the entire Perm State Medical University fraternity with joy and pride. Being able to guide and support these ambitious students on their medical studies journey is a privilege that the university wholeheartedly embraces. Perm State Medical University remains committed to helping aspiring medical students achieve their academic and professional goals.