PSMU Visited Santosh Medical College and Max Hospital for Mutual Agreement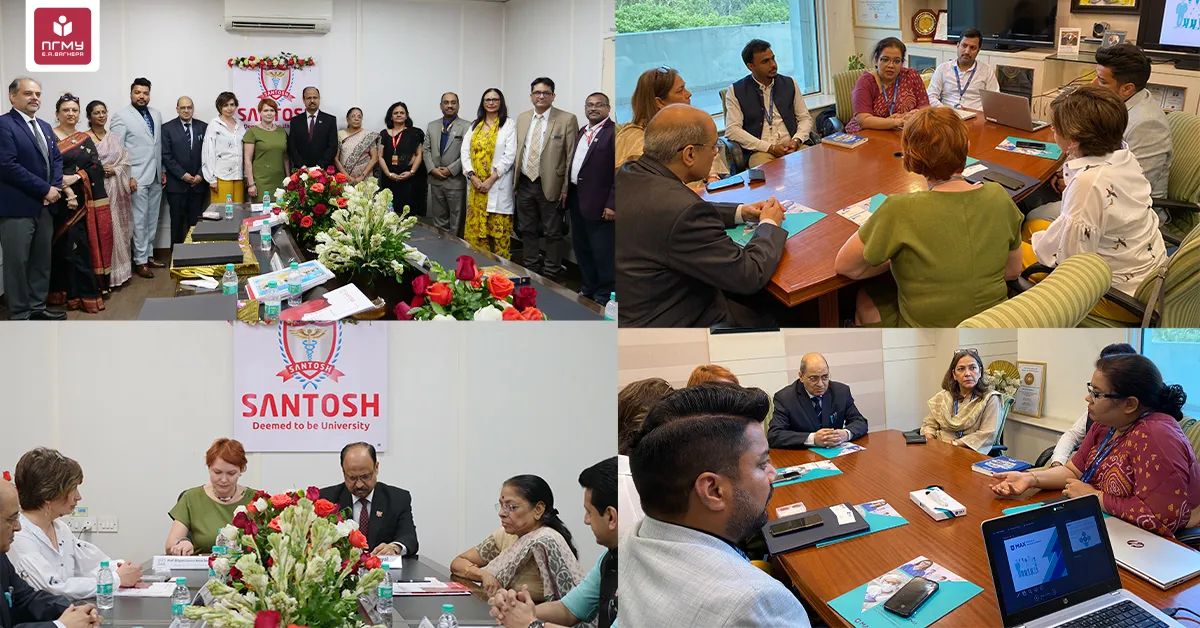 Prof. Blagonravova Anna Sergeevna, Rector of Perm State Medical University (PSMU), and Pro-Rector, Ms. Bocharova Anna Mikhailovna, continued their exploration of Indian medical institutions on the second day of their visit to India. Accompanied by Vice Chairman of Rus Education, Air Marshal (Dr.) Pawan Kapoor and Director of Rus Education, Dr. Dinesh Singla, the delegation visited Santosh Medical College.
Their visit began with a tour of the beautiful South Indian Temple at the college, followed by an evaluation of the hospital facilities. Their main objective was to ensure optimal conditions for the summer observership program, which plays a crucial role in PSMU students' medical education in Russia.
A fruitful meeting took place with the representatives of Santosh Medical College took part in signing the mutual collaboration, resulting in a cooperation agreement. This agreement solidifies the commitment of both institutions to provide educational exchange programs for Indian students pursuing MBBS degrees at PSMU.
Later, the delegation visited Max Hospital, India, to assess the facilities for PSMU students' observership program. The Russian envoy had productive discussions with Dr. Vinita Mittal, General Manager of Academics, centered around enhancing educational programs for PSMU's medical students.
PSMU, renowned for its advanced facilities and esteemed faculty, is a leading medical institution in Perm, Russia. The visits of the Rector and Pro-Rector serve to strengthen the ties between PSMU and Indian medical institutions, fostering knowledge exchange and promoting international cooperation in the field of medical education.