The Ninth City Open Forum "Perm-East": Promoting Indian Culture in Perm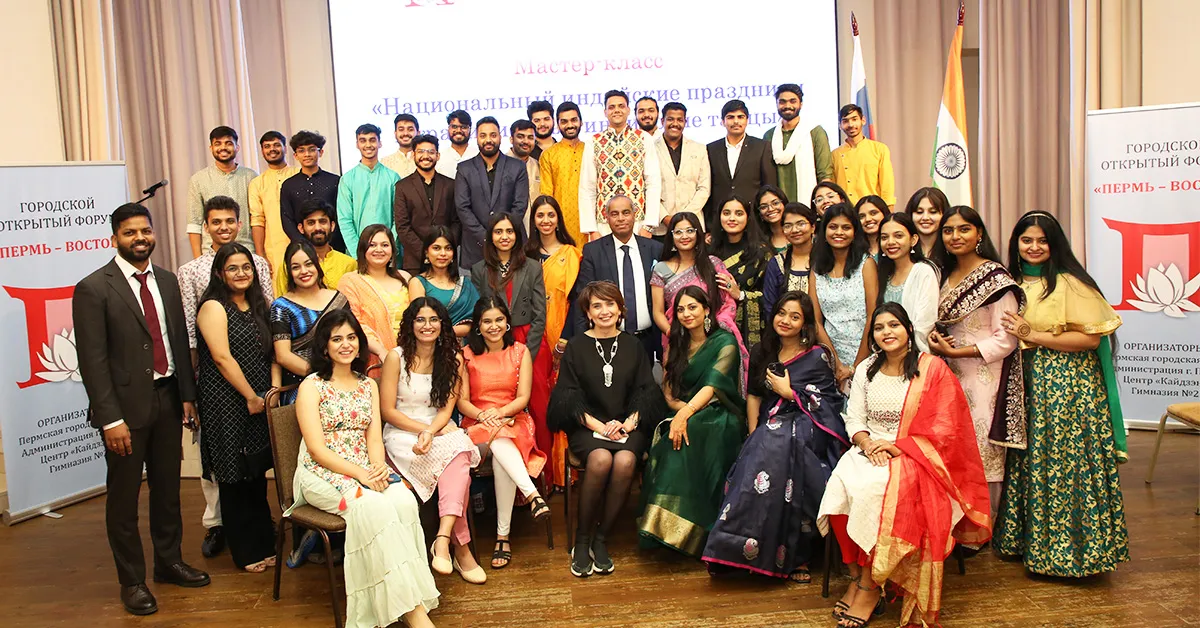 The Ninth City Open Forum "Perm-East," which took place on October 31, 2023, in the Perm region, was dedicated to promoting Indian culture in Perm. The event was organized by the administration of the city of Perm and the MAOU "Gymnasium No. 2" in Perm. Notably, it showcased the active involvement of students from Perm State Medical University, aligning their efforts to promote both the university and the vibrant tapestry of Indian culture.
The event was honoured by the presence of esteemed figures. In addition to the local organizers, Professor S.K. Washim, the founder of Rus Education, and Mr. Oleg Osipov, Director of the Russian House in New Delhi, extended their virtual presence addressing the event. This likely added an international and educational dimension to the Forum, further emphasizing the importance of cultural exchange and collaboration between Russia and India
The Forum had several key objectives:
Cultural Exchange: To acquaint the residents of the city of Perm and the Perm region to the rich and unique culture of India. The Forum likely included various cultural exhibitions, performances, and presentations to showcase different aspects of Indian culture, such as art, music, dance, cuisine, traditions, and more.
Promoting Perm State Medical University: By involving students from Perm State Medical University in the event, the Forum aimed to promote the university and its academic offerings, potentially highlighting its medical programs, research, and educational excellence.
Discussing opportunities for interaction: The Forum provided a platform for discussions regarding potential collaborations and interactions between Perm State Medical University and Indian institutions. This could involve academic exchanges, research partnerships, or healthcare-related initiatives.
Strengthening humanitarian ties: The Forum's overarching goal was to foster goodwill and understanding between the people of Perm and India, with the intention of enhancing cooperation and cultural exchange in various humanitarian fields, such as education, culture, and healthcare.
The Forum's objectives, spanning cultural exchange, university promotion, collaborative opportunities, and humanitarian ties, demonstrate the power of cultural diplomacy in fostering understanding and goodwill between nations. Such initiatives not only enrich the lives of those involved but also pave the way for future collaborations, making the world a smaller and more interconnected place.